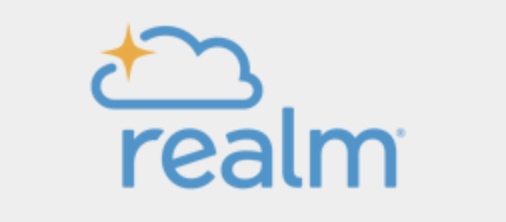 Welcome to Realm @ COR!
Realm is a modern, "cloud-based" system that will connect Resurrection's administration, accounting, and community in one place. Eventually we will use Realm for managing our pledges, our e-giving, and much of our church-related activities. We've already started taking baby steps: the vestry and the Hospitality Village ministry have adopted Realm and are using it for communications and organization. Now we're starting the general onboarding process for everyone at COR who wants to try it.
The Realm onboarding process begins with an invitation email; Robbie Forkish sent your invitation emails during the week of November 3, 2019 (reminder emails have been selectively sent to those who can't find their original invitation email or just need a reminder). The email has the appearance of coming from Episcopal Church of the Resurrection (including logo). In the body of the email there's a link, following where it says "Create an account:". Click on that link; it will take you to the Resurrection Realm instance where you will be asked to create a new password, and then to confirm it. This will probably be easier for most people if done from their computer, although it should work from a smartphone.
Realm will send you a verification email where you will verify your password, and your phone number (to confirm your identity). At this point you are an active member of COR's Realm system. It's a good idea at this point to create a Realm bookmark in your browser so you can get back to Realm any time you want to.
The first thing you should do on Realm is verify the information in your profile. Is the picture right, do you have the correct address and phone number, are your household members correct, and your group memberships (if any) accurate? Let Robbie know if anything seems amiss.
Now you are ready to download the Realm app onto your smart phone, if you so desire. You can be entirely self-sufficient on Realm without using the smartphone app—which only supports a subset of Realm functionality. (The process below describes in detail how the installation can be done for iPhones; Android phones should be similar.) Go to the App Store and search for "Realm." You will see an app called "Connect – Our Church Community" by ACS Technologies. That's the app you want. It's free, you can go ahead and download it. The app is called "Realm Connect" on the iPhone. Go ahead and login using the same password you just created in Realm. You're all set now to access Realm from your smartphone!
On the app, there are buttons along the bottom (News, Communications, Events, Giving, and More). Select More, and then select Groups (at the top). Everyone at COR is a member of the "Episcopal Church of the Resurrection" group. Within any group you belong to you can communicate among yourselves (privately), see group-related events, access group-related files, and see your group's meeting schedule.
If you get stuck or would just like help getting through the process, let Robbie know! He can help over email (robbie.forkish@gmail.com) or over the phone (650-644-5399)