To contact any of the people below, you may telephone the church at 541-686-8462, or use our contact page to send an email.
Clergy
Birch Rambo


Rector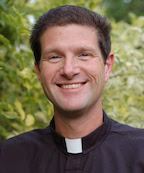 Born in Ethiopia, Rev. T. Birch Rambo joined us in 2021 from St. John's Episcopal Church in Wytheville, Virginia, where he had been rector for almost 5 years. Previously he served congregations in Washington State and in Kentucky, where he was ordained in 2002.
Fr. Birch has a BA in Biology from New College of USF, did graduate studies in Evolutionary Ecology at the University of Kentucky, and holds an M. Div. from University of the South where he is currently enrolled in the D. Min program.
He is married to Sharon, an immunologist and musician, who has two daughters, Tabitha and Clara.  Before joining us Fr. Birch ran an organic farm in Virginia with cattle, sheep, chickens and ducks.
Lauri Watkins


Deacon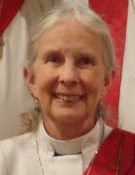 Lauri Watkins was born in Corvallis and graduated from Oregon State University. For many years she lived in Missouri and Oklahoma, and taught fourth and fifth grades for 29 years.
Lauri has been at the Church of the Resurrection since September 2019. Previously she was at St. Luke's Episcopal Church in Bartlesville, Oklahoma, where she was ordained in June 2013. With ordination came a complete lifestyle change. She was able to retire then and worked many hours in the church and in the community of Bartlesville. Her interests included Christian Education, hospice and palliative care, families in poverty, and the LGBTQ community.
Since arriving in Eugene, Lauri has focused on homelessness, housing, and families in crisis. She leads an adult education group in the church and works with Black Unity groups and racial awareness.
Lauri's husband, Mike is also a deacon, and works at St. Thomas in Eugene. Lauri and Mike have three daughters, one son, and three wonderful granddaughters.
Ministry Staff
Sharon Rambo, Music Director
Hilary Crosswhite, Children, Youth & Family Ministry Director
Shelby Laird, Choir Director
Vestry
Senior Warden: Nick Crump | 2024*
Co-Junior Warden: David Fredette | 2025
Clerk: Karen Fabiano | 2024
Treasurer: Frank Koch
Vestry Members:
Bruce Sedgwick :: Frank Koch | 2025
Melissa Whitten :: Melissa Handley :: Marsha Crosswhite | 2023
[*End of term displayed]
Vestry Minutes & Reports
November 2022
October 2022
September 2022
August 2022
July 2022
June 2022
May 2022
April 2022
March 2022
February 2022
January 2022