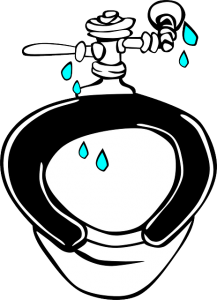 The Egan Warming Center at Resurrection is temporarily closed.
We love being an Egan site! Unfortunately, our 50 year old plumbing isn't quite as thrilled. We have a pretty significant problem that has required a lot of cutting through the Parish Hall floor; it is not a hospitable place to shelter right now.
Have no fear! We are working with contractors, our insurance company and some generous donors (more of those will be needed) to repair the system.  We will re-open as a warming center, but not until next season.
As I write this, the good folks at Egan are arranging for an additional site in the system.  South Hills volunteers should sign up to work at another site for now (Central Lutheran is where volunteers will be encouraged to go the week of 2/4/19).
We will be back!!! Thank you so much for the life-saving work you do in our community.  Bless you all!