New Contemplative Prayer Service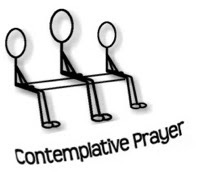 A new Contemplative Prayer service is being offered at the Church of Resurrection on a monthly basis beginning November 16, 2019. Many people meditate regularly for short periods and some participate in retreats lasting a day or several days. However, there is an interest in something in between involving an extended block of time for meditation. To meet this need a 90 minute monthly meditation period is now available at the Church of Resurrection.
The service will take place on the third Saturday of the month from 1:30 pm to 3 pm in the yurt. Silence will be maintained except for some talk during the brief orientation. Meditation will consist of rotating periods of 20 minutes sitting meditation and optional ten minutes of walking meditation. Participants will generally stay for the duration of the service but people may leave quietly as needed at any time.
Contact Geoff Colvin with any questions.